Meet the Real Mrs. America
Author. Activist. Leader. Firebrand. Scholar. Organizer. Patriot. Wife. Mother.
Phyllis Schlafly liked to say that she had it all, just not all at once. She was hated by many and loved by many. Feminists called her a traitor to her sex and the worst kind of hypocrite. Conservatives called her a modern heroine and an unstoppable force. This isn't the kind of legacy you unpack in nine episodes.
Please join us as we explore the complicated life of Phyllis Schlafly. She wasn't a TV villain with a heart of stone. She was a pivotal woman in American history — she was the real Mrs. America.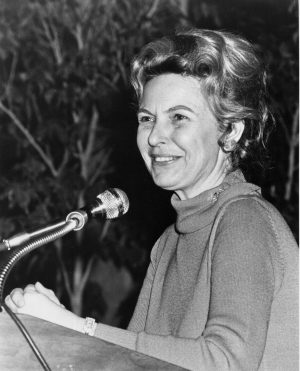 Stay up-to-date with our timely updates right to your inbox! Help us honor the REAL Mrs. America.